Miss Molly's | 2 Craig Road | Cafes in Singapore Central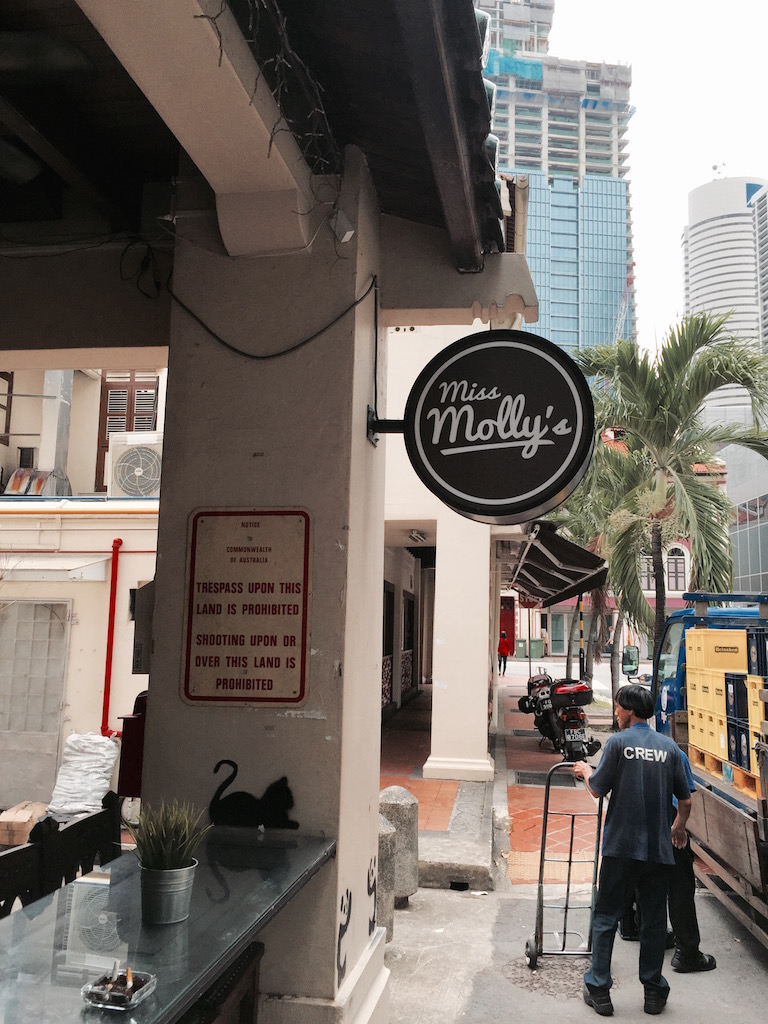 ---
Oct 16 Special! Subscribe to OCM for a Starbucks report worth $39. 
---
Vouchers on augmented reality Apps (download ePrism to enjoy.)
Other F&B Services:  F&B marketing package and F&B Training
---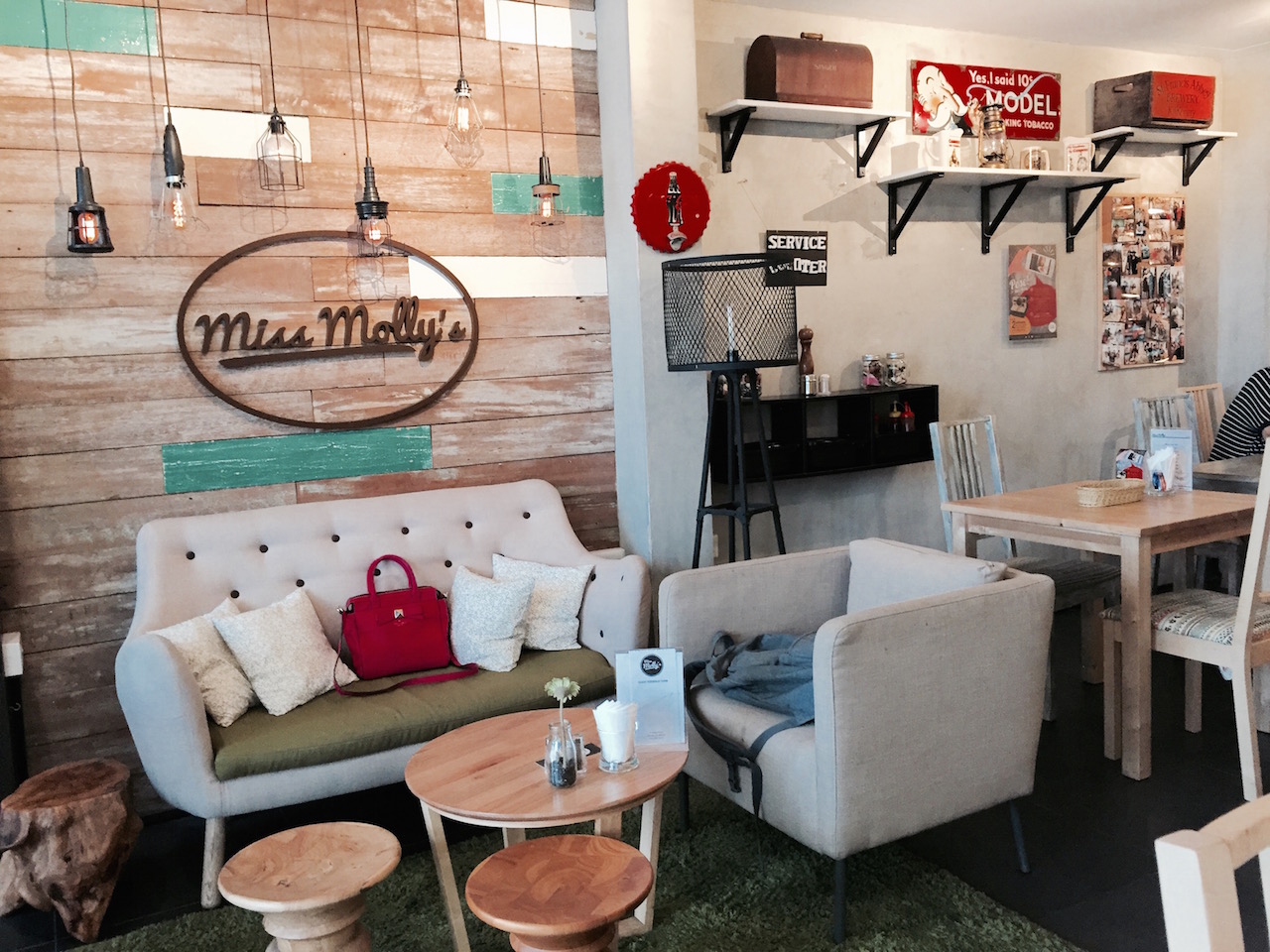 Located in Tanjong Pagar district, Miss Molly's is one of the closest cafes to the MRT station. This makes it an ideal place for office workers to head down for a short break or to meet clients over good food and drinks.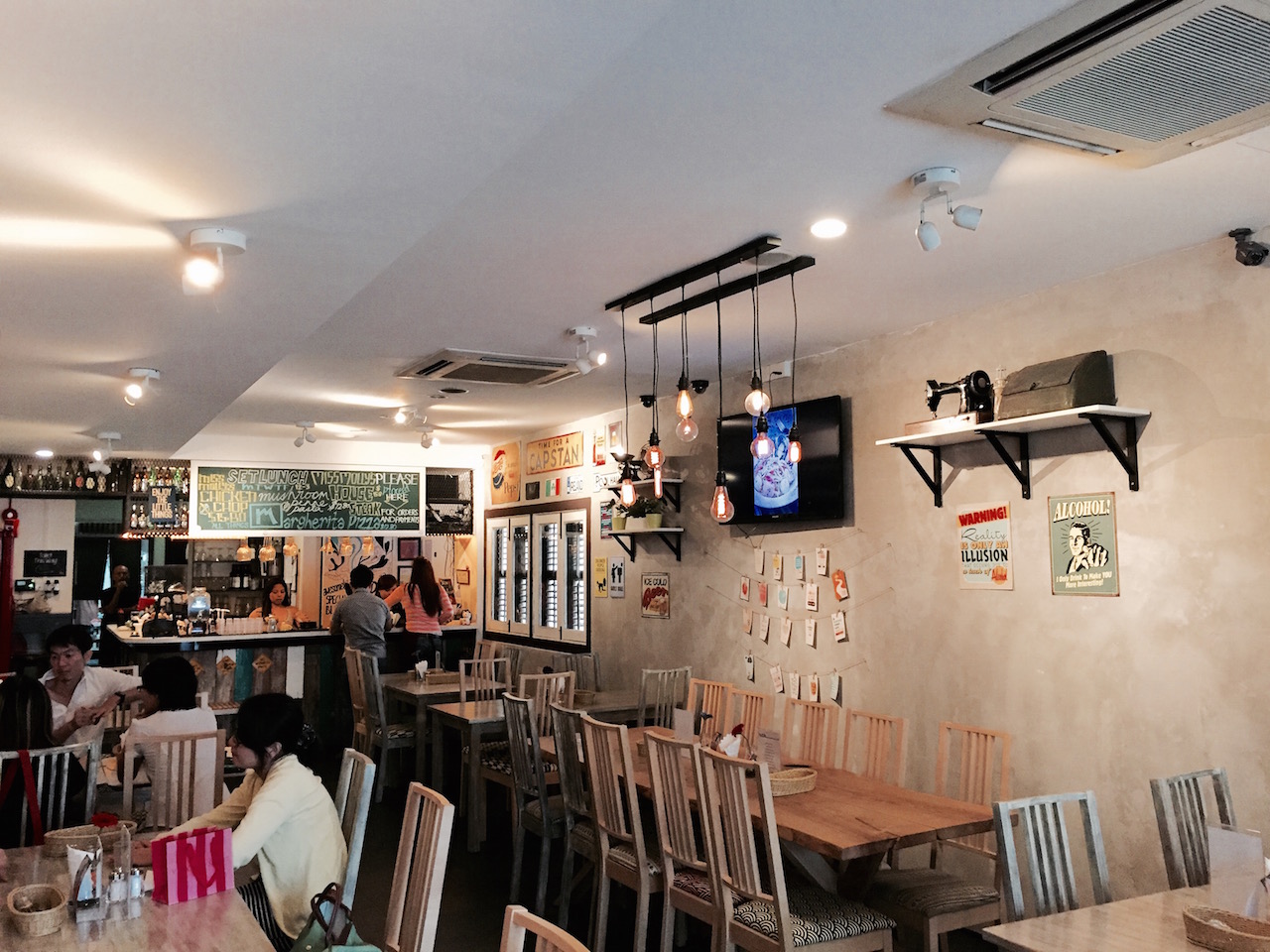 Miss Molly has a distinct signature round signboard that makes it almost impossible to miss. Walking past its entrance, you will be greeted by a variety of pretty and colourful cakes. The interior of Miss Molly's is cozy yet chic. It is also well furnished and decorated with many contemporary and vintage ornaments, giving me a good vibe.
Miss Molly's serves a wide variety of mains, desserts & drinks, leaving one spoilt for choice. We tried a slice of Earl Grey Raspberry cake($8.90), something unique that I have not seen. The pink cream on top was shaped like mini roses, making it really instagrammable. The Earl Grey taste was subtle and went very well with raspberry jam and cream. We also tried a slice of Salted Caramel cake($8.90). The salted caramel taste was mainly from the cream layers. It was mildly sweet and not too heavy in flavor.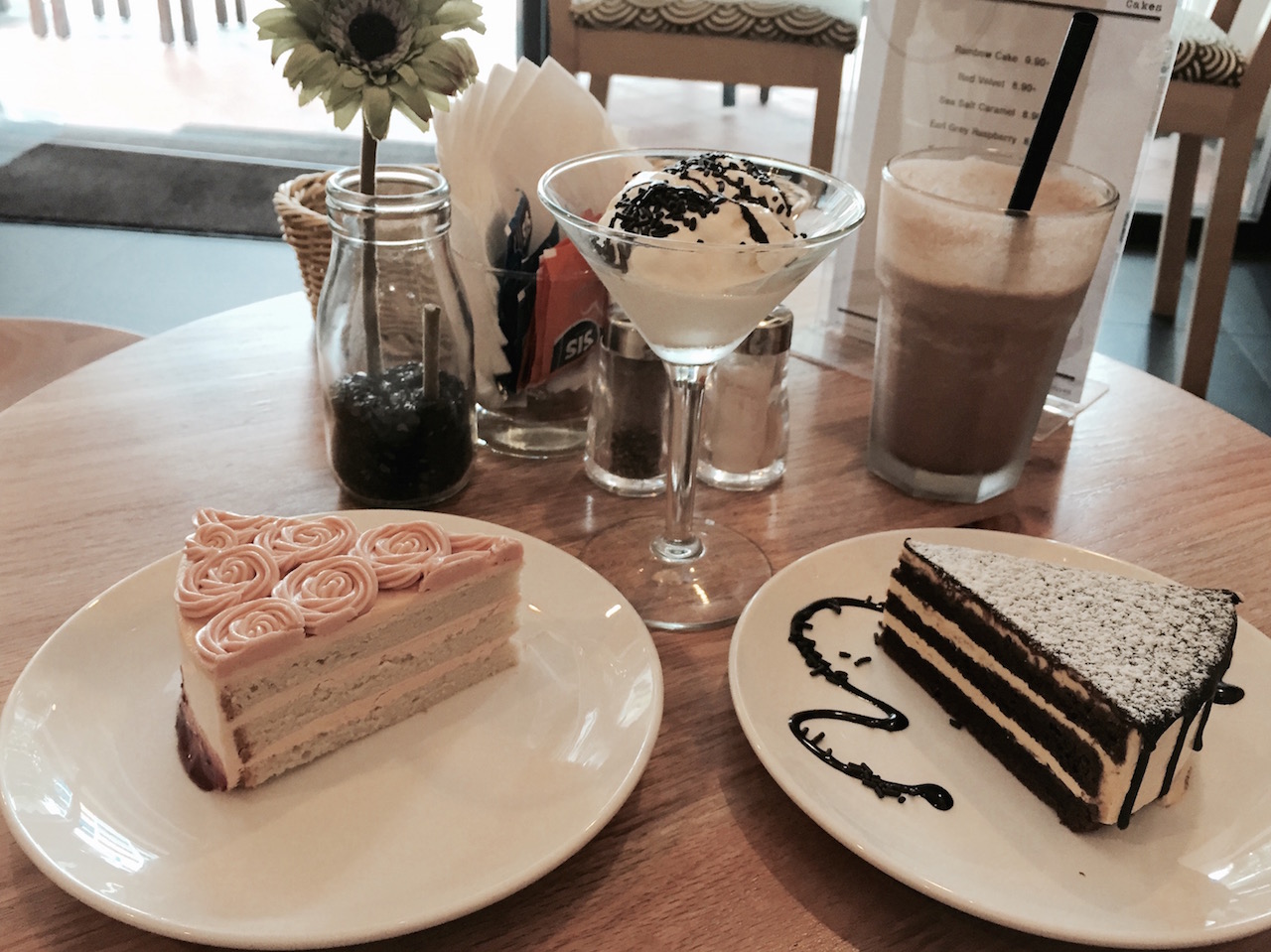 Lastly, we had to check out the peanut butter chocolate frappe($8), a must try for all peanut butter fans. Enjoy the best of both worlds, chocolate and peanut butter with this refreshing drink. It's perfect for those who need to reward themselves with a sweet treat.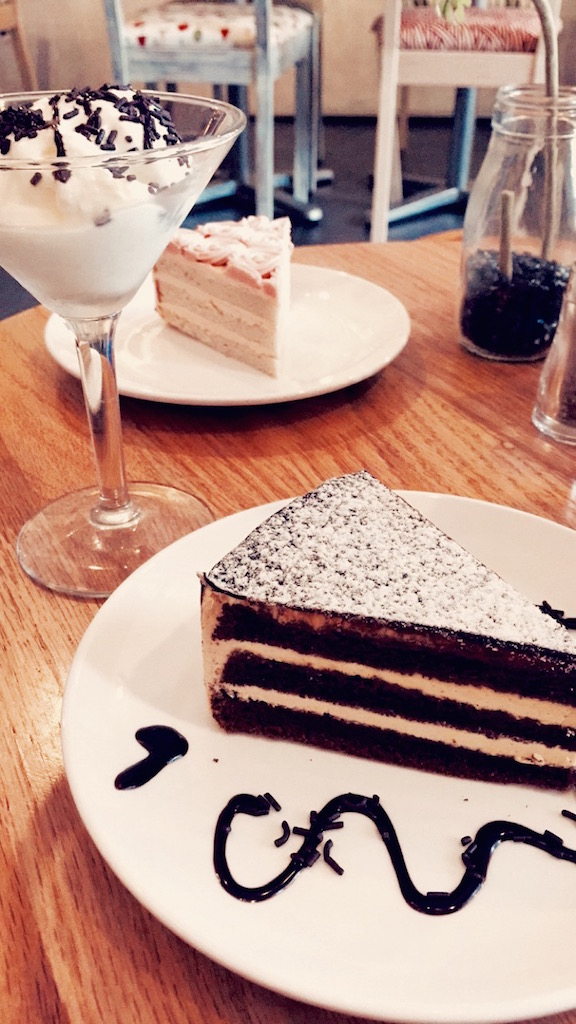 2 Craig Road Singapore 089662
Tel: 6222 2671
Opening Hours:
Mon-Thu: 12pm - 11pm
Fri-Sat: 12pm - 12am
Sun: 3pm - 11pm
Check out other cafes near Tanjong Pagar
---
Cafes in Central Singapore
Duxton + River Valley
Department of Caffeine @ 15 Duxton Road
Group Therapy Cafe @ 49 Duxton Road
Five and Dime @ 297 River Valley Road
---
Craig Road and Kreta Ayer
Miss Molly's @ 2 Craig Road
Les Delices @ 333 Kreta Ayer Road

---
Everton Park + Kampong Bahru
Just Want Coffee @ 1 Everton Park
Audacious Cakery @ 2 Everton Park #01-61
The Provision Shop @ 3 Everton Park #01-79
Highlander Coffee @ 49 Kampong Bahru Road
---
Tiong Bahru 
Flock Cafe @ 78 Moh Guan Terrace #01-25
Sin Lee Foods @ 4 Jalan Bukit Ho Swee
The Orange Thimble @ 56 Eng Hoon Street #01-68
Yong Siak Street 
Forty Hands @ 78 Yong Siak Street #01-12
 PoTeaTo Cafe @ 78 Yong Siak Street 01-18
Dunlop Street 
Rouse Café @ 36 Dunlop Street
---
---