Gourmet coffee maker, what is that?
---
Oct 16 Special! Subscribe to OCM for a Starbucks report worth $39. 
---
Vouchers on augmented reality Apps (download ePrism to enjoy.)
Other F&B Services:  F&B marketing package and F&B Training
---
Gourmet coffee maker, this term would be unfamiliar to many of us, we are probably more familiar with terms such as best coffee makers. But, this is a term that is used by many coffee companies
Before getting acquaint with gourmet coffee maker, we first need to know what is gourmet coffee. This is a coffee drinking trend that is started with the boom of the coffee chains, especially Starbucks.
Espresso has been around for more than a century and cappuccino probably just as long, but no one give them any terms. But when coffee chains start to expand and companies started to market their coffee, a new term known as gourmet coffee was born.
The term gourmet coffee, refers to coffee that are produced with espresso, and of course espresso falls under the genre of gourmet coffee as well. Under this category, you have your latte, Mocha, cappuccino, Americano and many more.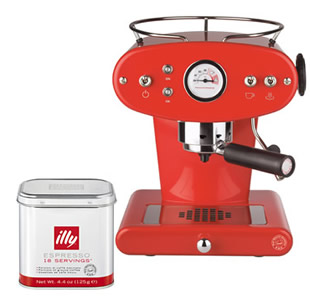 So long as they are make using espresso, they would be known as gourmet coffee. In fact, most of the coffee today falls under this category. Long black or the usual drip coffee would be the only exception.
So, if gourmet coffee are those that are related to espresso, naturally, gourmet coffee maker are the machines that produces this coffee. As mentioned, not many people in the market would be using this particular term when it comes to searching for gourmet coffee maker, but companies are already marketing their brewer using this term.
The brands for these coffee makers runs into the hundreds, if you take all the brands into consideration. But, if you are looking for established names, then it would be saeco, delonghi, krupps, cuisinart, rancilio that you should look out for.
While these coffee makers produces great coffee, it is not as fuss free as drip coffee maker. There is some skill involved when it comes to preparing the espresso coffee. And so, while this brewers are very popular in commercial establishment, it is still not that popular at home.
Another genre of coffee makers that are very similar to these brewers, known as single serve coffee maker are the ones consumers are buying for their home usage. This brewer it seems can also brew gourmet coffee, and you do not need to have skills whatsoever.
Hope this article provides some information on this coffee maker and most importantly able to better your coffee experience.
---
---