Dazzling Cafe | 15 Stamford Road | Capitol Piazza | Singapore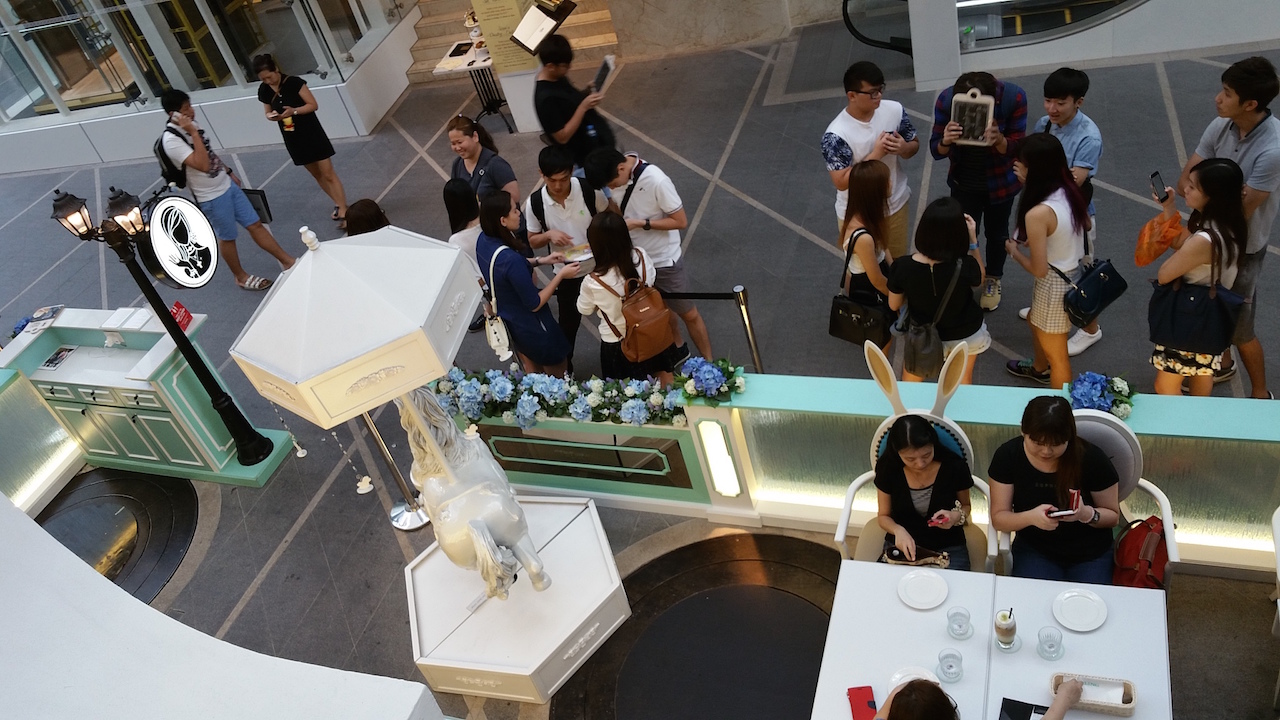 Finally had time to pay a visit to the famous Dazzling Café (from Taiwan) at their first Singapore outlet. Interestingly, months after their opening, there's still a queue for their famed Shibuya toasts on a normal Saturday afternoon around 4pm. Not to worry though, it's just a short queue time, about 10 to 15 minutes.
---
Discounted Masterclass tickets | Vouchers on augmented reality Apps (download ePrism to enjoy dining vouchers.).
Other F&B Services:  F&B marketing package and F&B Training
Custom Search
---
While waiting for my table, I had a quick glance around the café. I loved the white house carousel, the vintage lamp posts, the elegant fireplace, the bar counter and last but not least, the bunny chairs. Actually, it's not me but my little girl who loves the bunny chairs.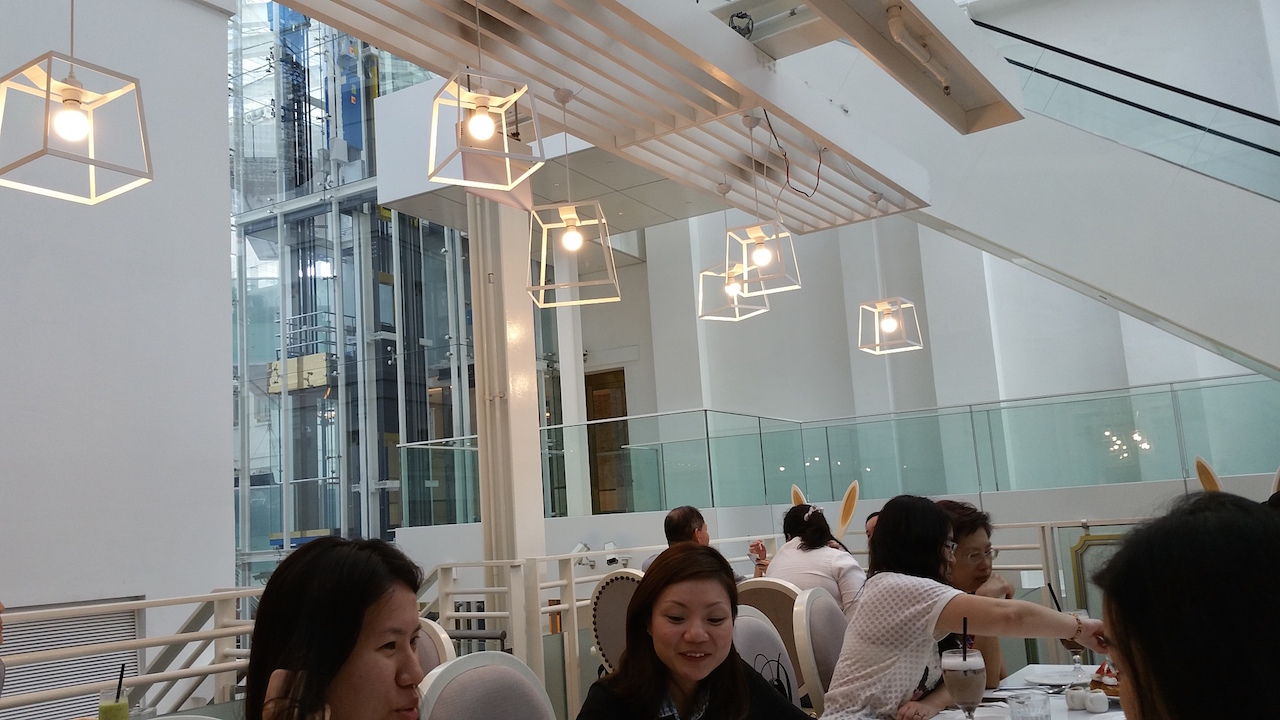 We were ushered to the upper deck which has a cosier setting. The only unfavourable part about it was that the sun was still shining brightly in the mid afternoon and it was quite glaring at some of the tables. We took a corner table which was in the shade and eagerly browsed through the visual menu.
Their honey toasts starts from $16.90 (the classic one) and mainly hovers around $18.90 for the flavoured ones.  We went for our favourite combination Banana and chocolate honey toast ($17.90).
Looking up from my seat, I could see the clear blue skies and the moving clouds. The structure of the whole place is indeed beautiful.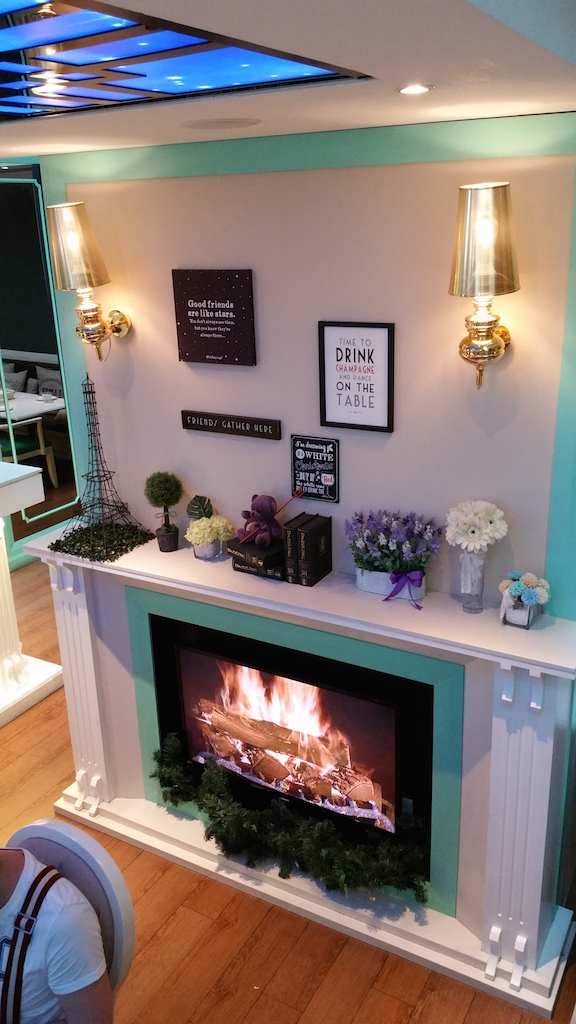 A pretty enormous looking honey toast appeared on my table shortly after. I was glad I only ordered one to share between the three of us. It was visually appealing and different from the other honey toasts I had tried before. It's a good portion for 2-3 persons.
I was kind of disappointed with the texture of the toast. For the price tag and positive reviews garnered, I had higher expectations and was looking forward to an outstanding toast.  
The combination of the ingredients was great though. I loved the nice chocolate, honey, cashews, ice-cream and bananas. The water refills were lovely for a warm day.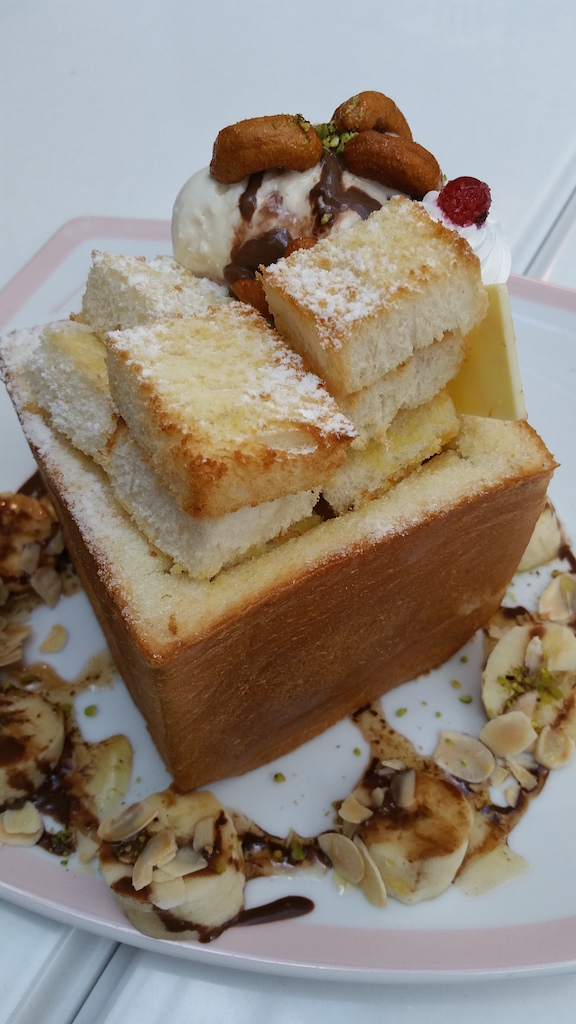 Verdict:
Good service, good combination of food but the toast can be better as I had better toast elsewhere, mainly in Bangkok.
15 Stamford Road, #01-85 | Capitol Piazza | S 178906
Tel: 6384 3310 | Mon-Sun:  12 pm - 10pm
---
Cafes in City (Town)
Orchard Road 
Dean and Deluca @ 181 Orchard Road 04-23/24
Saveur @ 14 Scotts Road 01-7B (Far East Plaza)
Costa Coffee @ 313 Orchard Road 01-29 
Cafe Mondo @ 181 Orchard Road 02-31/32
---
Orchard Gateway
Criollo Cocoa Cafe @ 277 Orchard Road 02-01 

Supply & Demand @ 277 Orchard Road #02-13/14
Ollie Cafe @ 277 Orchard Road B2-10 
Dhoby Ghaut 
Bricks N Cubes @ The Cathay, 2 Handy Road 02-12/14

---
North Bridge Road
Cake Delights Bakery @ 664 North Bridge Road
Rabbit Owl Depot @ 420 North Bridge Road 01-06
Twenty Grammes @ 753 North Bridge Road 01-01
---
Market Street & Hong Kong Street 
Socks and Pans @ 50 Market Street 01-23
---
City Hall
Dazzling Cafe @ 15 Stamford Road | Capitol Piazza
---
Arab Street | Baghdad Street | Haji & Bali Lane
La Marelle Cafe & Boutique @ 25A Baghdad Street
Royz Et Vous Cafe @ 17 Bali Lane 
Shop Wonderland -The Pantry @ 37 Haji Lane
Middle Road 
Stuttgart Blackforest @ 141 Middle Road 01-01 (Closed)
---
Lavendar
The Coffee Shot @ 103 Lavender Street
The Tiramisu Hero Cafe @ 121 Tyrwhitt Road
The Bravery Cafe @ 66 Horne Road
Jalan Sultan

Toots Brasserie @ 101 Jalan Sultan 01-01 
Artistry Gallery Cafe @ 17 Jalan Pinang 

---
Kelantan Road

Molly Coddle Cafe @ 30 Kelantan Road 01-99 

Owen Road
House of Commons @ 138 Owen Road
---
---
---