Coffee Shot | Cafes in the City -Lavender | Singapore
---
Discounted Masterclass tickets | Vouchers on augmented reality Apps (download ePrism to enjoy dining vouchers.).
Other F&B Services:  F&B marketing package and F&B Training
Custom Search
---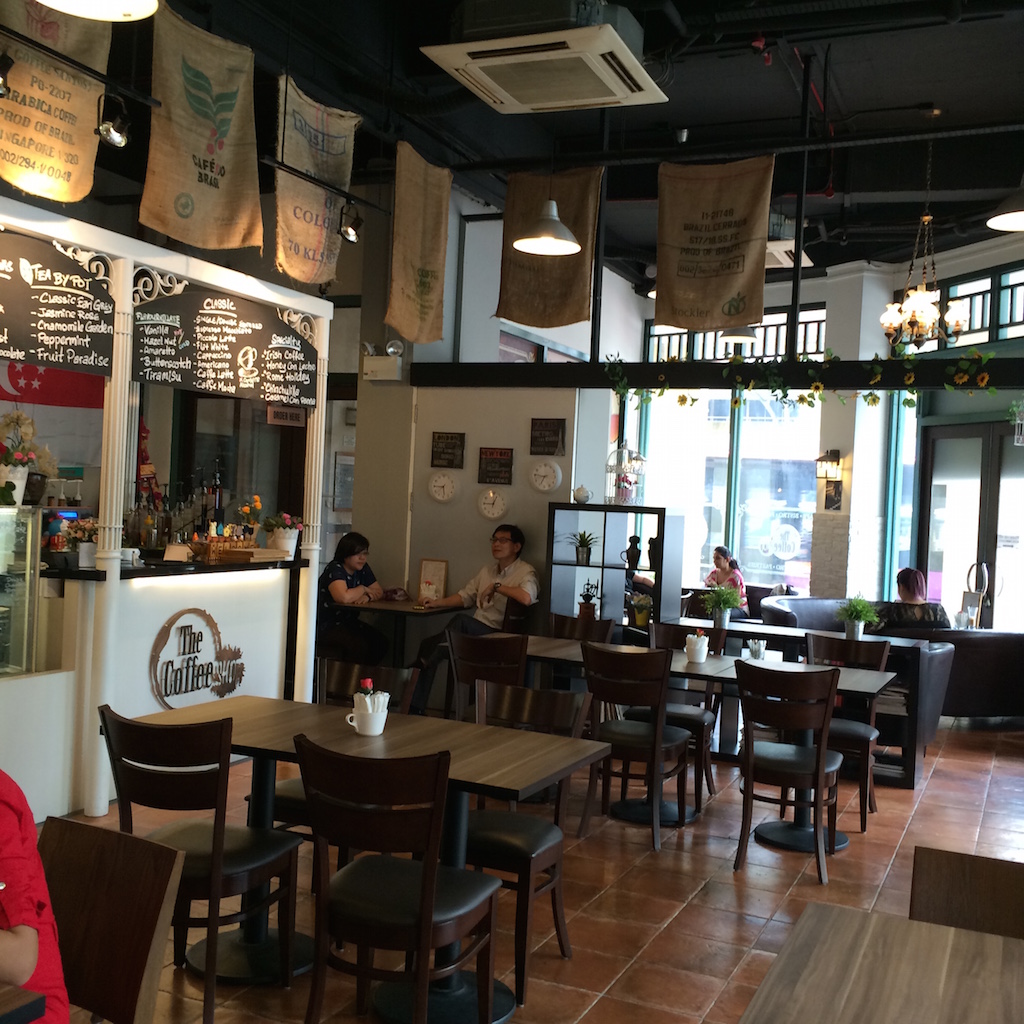 The Coffee Shot angled location draws the attention of curious onlookers to this café which is situated right at the junction of Cavan Road and Lavender Street.  It is really a conducive environment for brunch, lunch or even tea break as it's beautifully done up with a garden theme. (Read about more cafes in the city Singapore)
From the creative use of creepers hanging overhead from a beam, brown rice sacks, pots of flowers and plants, brown ceramic tiles to fabric chairs and sofa, you will agree that this modern country-style cafe is such a welcoming place to anyone looking for a hideout from a hectic day or just a time of repose. 

As I was there for tea, I tried out some of their cakes and coffee. There were a few versions of Blueberry cheesecake which I have tried before, some with chunky blueberries or some with layers of blueberry jam. But when you are at Coffee Shot, do go for their blueberry cheesecake ($6.50) as their version is not too overpowering and the taste is exceptionally simple and clean. There's nothing too rich about it and it certainly left me digging in for more after my first bite.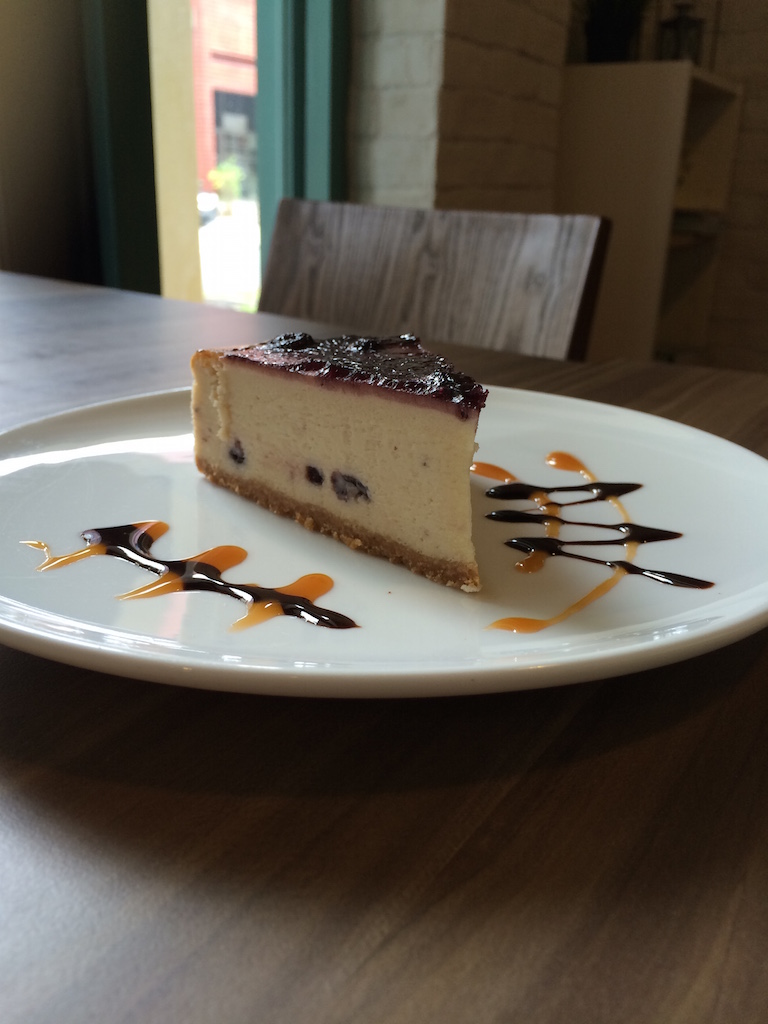 The Matcha cheesecake ($6.50) was awfully good too and even for those who find the usual cheesecakes too rich and creamy, you have got to try Coffee Shot's version. It's got an excellent subtle taste of Matcha and coupled with a smooth texture and the right level of density, it's an awesome cheesecake to relish. 
Accompanying my cakes was an old school iced- coffee ($3.90) which was rich and carried an aromatic flavor of the beans. It's deep-toned with a richly balanced finish. The bill for my afternoon tea that day was also very reasonable as prices were nett.
Coffee Shot
103 Lavender Street, Singapore 338725
Phone: 62995909
 Opening Hours:
Mon: 10:00 am - 10:00 pm
Wed - Sat: 10:00 am - 10:00 pm
Sun: 9:00 am - 7:00 pm
---
Cafes in City (Town)
Orchard Road 
Dean and Deluca @ 181 Orchard Road 04-23/24
Saveur @ 14 Scotts Road 01-7B (Far East Plaza)
Costa Coffee @ 313 Orchard Road 01-29 
Cafe Mondo @ 181 Orchard Road 02-31/32
---
Orchard Gateway
Criollo Cocoa Cafe @ 277 Orchard Road 02-01 

Supply & Demand @ 277 Orchard Road #02-13/14
Ollie Cafe @ 277 Orchard Road B2-10 
Dhoby Ghaut 
Bricks N Cubes @ The Cathay, 2 Handy Road 02-12/14

---
North Bridge Road
Cake Delights Bakery @ 664 North Bridge Road
Rabbit Owl Depot @ 420 North Bridge Road 01-06
Twenty Grammes @ 753 North Bridge Road 01-01
---
Market Street & Hong Kong Street 
Socks and Pans @ 50 Market Street 01-23
---
City Hall
Dazzling Cafe @ 15 Stamford Road | Capitol Piazza
---
Arab Street | Baghdad Street | Haji & Bali Lane
La Marelle Cafe & Boutique @ 25A Baghdad Street
Royz Et Vous Cafe @ 17 Bali Lane 
Shop Wonderland -The Pantry @ 37 Haji Lane
Middle Road 
Stuttgart Blackforest @ 141 Middle Road 01-01 (Closed)
---
Lavendar
The Coffee Shot @ 103 Lavender Street
The Tiramisu Hero Cafe @ 121 Tyrwhitt Road
The Bravery Cafe @ 66 Horne Road
Jalan Sultan

Toots Brasserie @ 101 Jalan Sultan 01-01 
Artistry Gallery Cafe @ 17 Jalan Pinang 

---
Kelantan Road

Molly Coddle Cafe @ 30 Kelantan Road 01-99 

Owen Road
House of Commons @ 138 Owen Road
---
Follow Oncoffeemakers.com's board OCM Cafe and cake shop guide | Singapore on Pinterest.
---
---