Aerorost ii coffee bean roaster
---
Oct 16 Special! Subscribe to OCM for a Starbucks report worth $39. 
---
Vouchers on augmented reality Apps (download ePrism to enjoy.)
Other F&B Services:  F&B marketing package and F&B Training
---
Aerorost ii coffee bean roaster has many great reviews, ranging from its ability to produce multiple batches to its ease of operation. I mean how many roaster have you heard that allows you to roast for continuous 8 hours?

The very first thing that attracted me to aerorost ii roaster has been its stirring vanes. This patented stirring vanes is one key advantage of aerorost ii, which gives user the even roast.
And its 5/32 inch perforated drum allows you to roast small and large beans, it also gives the ease to remove the chaff after roasting, ensuring no chaff lengthen the life of coffee roaster.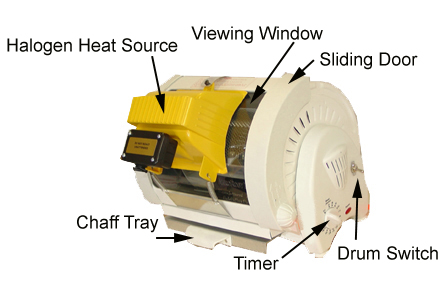 Using just 20 minutes for 2 pounds of green beans, and subsequently using lesser time after that, aerorost ii coffee bean roaster is one of the fastest roaster around.
While all these are value add for coffee lovers upgrading by roasting their own beans, it is really the ease of use that make it a must buy for anyone roasting their own beans.
Although, using technology to ascertain the correct roast is great. Nothing beefs your ego to get the correct roast just with your basic senses. And, this is perhaps one the best value add of aerorost ii coffee bean roaster.
The aerorost ii roasting is so accurate that you can show off to your friends with roasting knowledge. Here is how it goes:
1. Assemble the aerorost ii roaster
2. Placed the green beans into the aerorost ii drum
3. Check the cycle down switch on the right side and point it up -the on position.
4. Roast the beans in a windy area, it takes about 15-20 minutes for 1 pound of green beans.
5. Here is the interesting part, you can proceed to check if the beans are roasted well through the viewing window. This is for you to check the roast shade that you desired, i.e. light, medium, dark.
6. Lastly, remove the drum from the roaster and dump the beans into a pan to cool down.
Imagine using the aerorost ii coffee bean roaster, your friends are around, you saw the smoke, estimate the timing for your roast shade then coolly announce to your friends that your roasted beans are ready. Would they not see you as a coffee expert?


Looking for coffee makers to brew your roast?
---
---
---